Welcome to Navsource Marine
Since 2001, we've been a leading source for marine electronics sales and service in the Pacific Northwest and Alaska.
Why buy from us?
We not only offer very competitive pricing, we are committed to providing TOTAL SUPPORT to our clients. Call or text us and you will receive personalized service. We are factory-trained and certified on every piece of equipment we sell.
We are also FCC licensed and certified to provide all marine electronics equipment inspections required by government regulations.
We're looking for long-term relationships. We're not just interested in making a sale- we want you to be completely happy with your purchase. We want you to think of us whenever you need service, or are in the market for additional equipment.

Some Of Our Clients
TIDEWATER BARGE LINES
FOSS MARITIME CO.
SHAVER TRANSPORTATION
OLYMPIC TUG & BARGE
DIVERSIFIED MARINE
PORT OF PORTLAND
SALTWATER SAFARI
PORTLAND SPIRIT CRUISES
USACE
CRACKERJACK CHARTERS
PASSION YACHTS
SALMON BAY BARGE LINES
TIKI TOURS
UN-CRUISE ADVENTURESJ T MARINE
SAFE OCEAN SERVICES
FUSION MARINE
VESSEL CHARTER SERVICE
WCT MARINE
and others
We also provide sales and service to private vessels and fishing vessels throughout the Pacific Northwest.

Why we use PayPal
PayPal is not only the most popular service on the internet,
it's also the safest and most reliable.
In addition, PayPal offers up to six months interest free financing on products over $99.00, giving you, our customers, more flexibility and time to pay.
It just makes sense to use PayPal!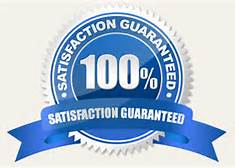 All products are covered by manufacturer's warranties.
All installations are performed by FCC licensed and factory trained personnel, and are covered by our own warranty.

Your information
is secure!
This site is protected with Comodo encryption.
FEATURED PRODUCTS


5200 Series 12" Radar With ATA & C-Map Overlay.

12" True Color LCD Radar.
Map overlay with optional C-MAP NT+ or NT MAX Chart. Built-in TT (ARPA) tracks up to 100 user-designated targets.
True Trail feature clearly identifies moving targets from stationary targets such as land or buoys.
Two-speed antenna rotation (48/24 rpm) tracks fast-moving close-in targets. High resolution XGA display. Displays up to 1,000 AIS targets with built-in AIS interface.

5260-6: List Price: $10,699.00
Our Price: $8,559.00

5210-6: List Price: $11,499.00
Our Price: $9,199.00

---



Vector Compact - N Worlds Smallest GPS Compass with NMEA 2000 Interconnect Cable

The Vector Compact GPS Compass offers superior navigation including accurate positioning and heading performance. V104 uses SBAS (WAAS, EGNOS, MSAS, etc.) for differential GPS position allowing Hemisphere GNSS to provide a low cost and highly effective positioning and heading based smart antenna.

List Price: $999.00
Our Price: $799.00




---






"Smart Find" Class A AIS Transponder

The SMARTFIND M5 AIS Class A transponder is packed with powerful features. It is the first to include an AIS MOB and AIS SART alarm function, with a Steer To Rescue MOB display enabling you to quickly and easily navigate to the location of the MOB.

List Price: $2,499.00
Our Price: $1,899.00

---




FEATURED PRODUCTS




NSS12 evo2 Chartplotter / Multifunction Display w/4G Broadband Radar

The NSS evo2 combines form, fit and function in an easy-to-use multifunction device. The integrated NSS evo2 MFD features a sleek display with TouchSensible™ multi-touch interaction.

With its widescreen 16:9 display, integrated StructureScan™ and Broadband sonar, and expandability the NSS evo2 is well suited for center consoles, sportfishing and power cruising boats.

Price: $4,698.00




---





HALO™-3 Pulse Compression Radar with 3' Antenna

Combining the best characteristics of traditional pulse and FMCW broadband radar systems, Simrad's Halo™ Radar uses Pulse Compression technology to provide an unprecedented mix of long and short detection range, high target definition, and minimal clutter.

Price: $4,500.00
---